Christine Beck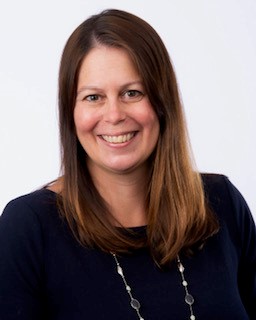 Christine Beck, LCMHC, LCAS is an accomplished Healthcare leader with significant experience in clinical and business operations. She is currently the Behavioral Health Executive Director for UnitedHealthcare's NC Medicaid plan. She has an exceptional record of developing and leading new program implementation with expertise in behavioral health including mental health, substance use disorders, and intellectual and developmental disabilities. She is experienced in leading health plan business operations including utilization management, contact center, and care management system enhancements and implementations.
Christine offers an insightful perspective on healthcare strategy including leveraging technology to enhance access to care. She has often been recognized for her ability to analyze data and leverage this for process improvement and identify areas for strategic focus. Christine has led launches of multiple new services and piloted innovative programs, several of which were later adopted statewide. She has extensive experience leading initiatives expanding evidenced-based practices. These include trauma-focused cognitive behavioral therapy (TF-CBT), family-centered treatment (FCT), opioid treatment, and supported employment. Christine has worked collaboratively with national training partners and consultants for these implementations to ensure successful outcomes.
Christine's background includes clinical experience working in community-based behavioral health programs with some of the most vulnerable and underserved populations. She has spent the majority of her career working within the public sector with significant expertise in Medicaid operations. She has represented her past organizations as a subject matter expert in a variety of forums including consensus panels and new waiver implementations.
Christine is passionate about bringing innovative solutions that increase access to care and address social determinants of health. She is skilled in partnering with providers and state agencies forging strong cross-functional collaboration to advance strategies that address unmet needs for complex populations. She has achieved certification in adult and pediatric integrated care as well as completed the requirements to become a Fellow, Academy for Health Management from AHIP.
Christine holds a MS, Applied Family and Child Studies, Northern Illinois University, DeKalb, IL; and BS, Psychology, Illinois State University, Normal, IL. Christine is also licensed as a Clinical Mental Health Counselor and Clinical Addiction Specialist in North Carolina. She was previously licensed in Illinois.
christine_e_beck@optum.com
952-251-1185
www.unitedhealthgroup.com